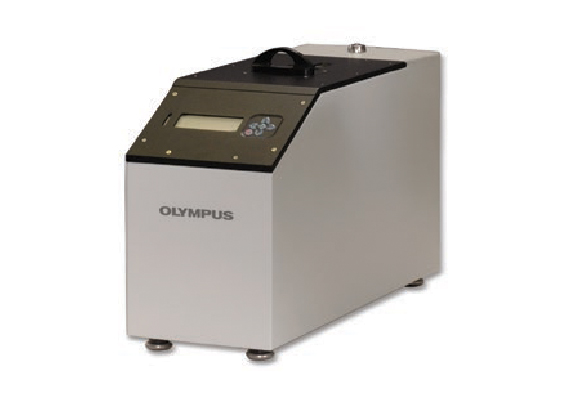 BTX™ III Benchtop XRD Analyzer
The BTX III X-ray diffraction (XRD) analyzer provides fast, reliable quantitative mineralogy of major and minor components in a compact, benchtop design. The BTX III analyzer features a unique small sample holder to provide a lightweight and virtually maintenance-free alternative to conventional XRD. This standalone instrument runs without the need for compressed gas, water cooling, a secondary chiller, or an external transformer, keeping the cost of ownership low. Operators can directly connect the XRD instrument to any device using Ethernet or wireless capability. Our XRD tools are powered by intuitive SwiftMin® software to streamline your workflow with a single dashboard, preset calibrations, easy data export, and automatic data transfer.
Increased Speed and Sensitivity Power Swift Decisions
Powerful, intuitive software is paired with improved X-ray detectors for enhanced sensitivity, faster analysis times, and more reliable results.
Updated X-ray detector hardware runs faster and offers more intensity, leading to lower LODs.
SwiftMin® automated phase ID and quantitative software provides real-time data directly on the XRD analyzer, so you can make decisions quickly and with confidence.
Sample Prep Made Easy
Using conventional X-ray diffraction instruments, a large batch of sample must be finely ground and pressed into a pellet to ensure a sufficiently random orientation of the crystals. In contrast, the small vibrating sample holder utilized in the BTX III convects all particles within the sample chamber, ensuring data is virtually free of orientation effects. As a result, the instrument requires a mere 15 mg of sample, easily obtained using the supplied sample kit.
SwiftMin
SwiftMin® automated phase ID and quantitative software provide real-time data directly on the XRD analyzer, so you can make decisions quickly and with confidence.
Boost productivity and save time on repetitive tasks with intuitive software features, including

One dashboard for data: see all recipes, calibration, and analysis information in a single view to speed up your workflow.

Preset calibrations: input preset calibrations in a new password-protected lab manager screen, enabling any operator to use the analyzer and quickly get reliable results.

Automatic data transfer: automatically send data to your network when the operator hits stop or after a preset amount of time. Easy data export: easily export quantitative mineralogy results for visualization or further analysis, and access raw data files using a network folder to analyze diffractograms.
BTX III XRD System Specifications
| | |
| --- | --- |
| XRD resolution | 0.2 2Ø FWHM |
| XRD range | 5–55° 2Ø |
| Detector type | 1024 × 256 pixels; 2D Peltier-cooled CCD |
| Sample grain size | <150 µm crushed minerals (100 mesh screen, 150 µm) |
| Sample quantity | ~ 15 mg |
| X-ray target material | Co or Cu (Co standard) |
| X-ray tube voltage | 30 kV |
| X-ray tube power | 10 W |
| Data storage | 240 GB ruggedized internal hard drive |
| Wireless connectivity | 802.11 b/g for remote control from web browser |
| Operating temperature  | -10 °C to 35 °C (14 °F to 95 °F) |
| Weight | 12.5 kg (27.6 lb) |
| Size  | 30 cm x 17 cm x 47 cm (11.75 in. x 6.9 in. x 19.5 in.) |
| Power requirements | Simple AC power (no cooling systems) |
The BTX III operates off software embedded in the unit itself. The user accesses the operating system through a wireless connection (802.11 b/g). This unique method of operation allows for a wide degree of flexibility in controlling the instrument and subsequent data handling.